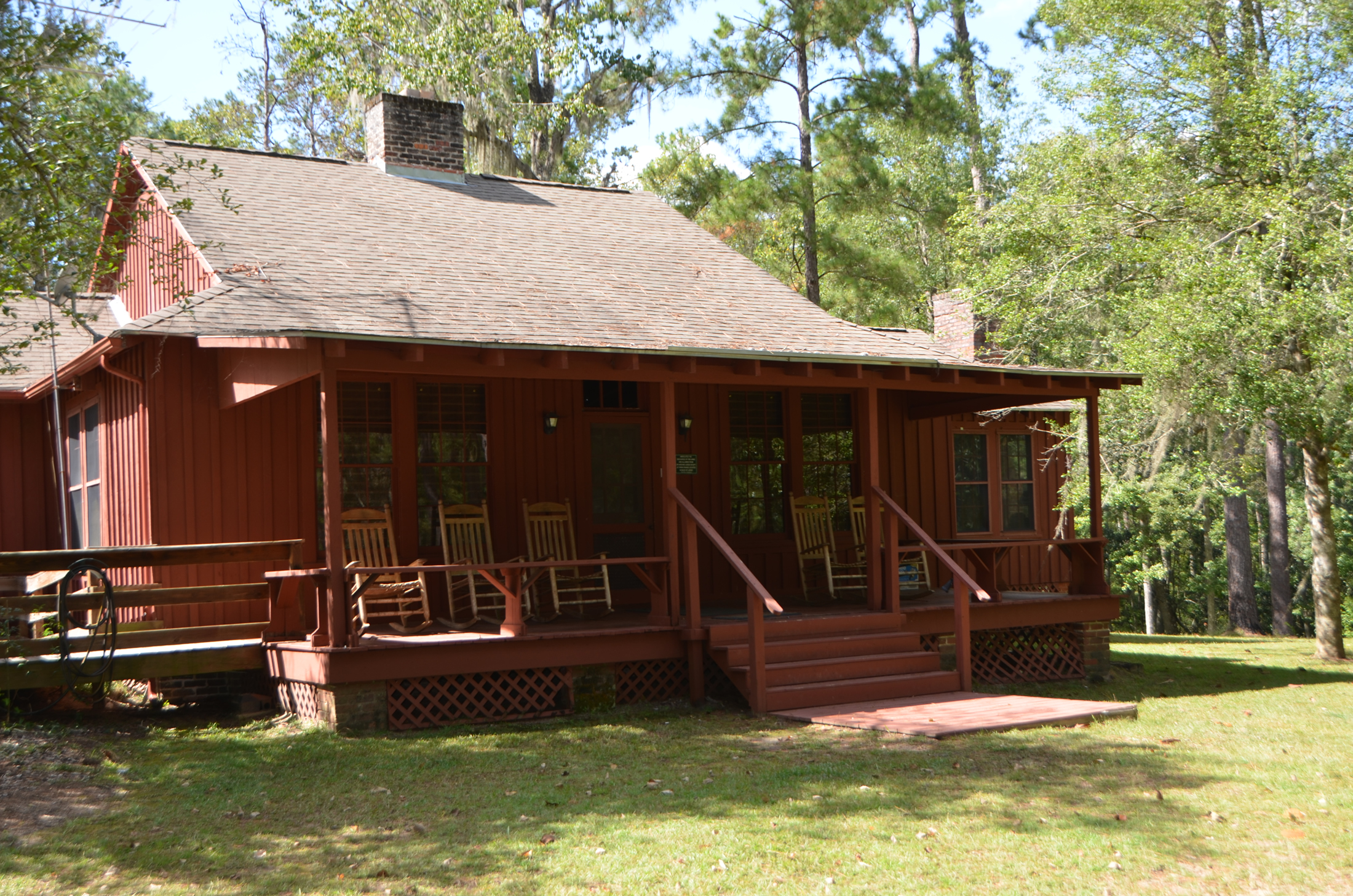 B I G  P I N E  L O D G E: Sleeps 8 people – $285
Big Pine Lodge can accommodate 8 persons comfortably. This lodge has 2 sofa beds and, 2 bedrooms – each with 2 full-size beds. Big Pine Lodge is well suited for large meetings or gatherings.

M Y R T L E W O O D  L O D G E: Sleeps 8 people – $285
Myrtlewood Lodge on Lake Virginia can accommodate 30-35 people for gatherings or even a group of 75 – using the outdoor setting as well. Myrtlewood Lodge can comfortably sleep, 8 persons. Each of the two bedrooms has two queen size beds and a private bath.
There is a large, built-in grill on the spacious rear deck area and a wood burning fireplace in the gorgeous great room to take the chill out of those rainy or cool fall and winter evenings.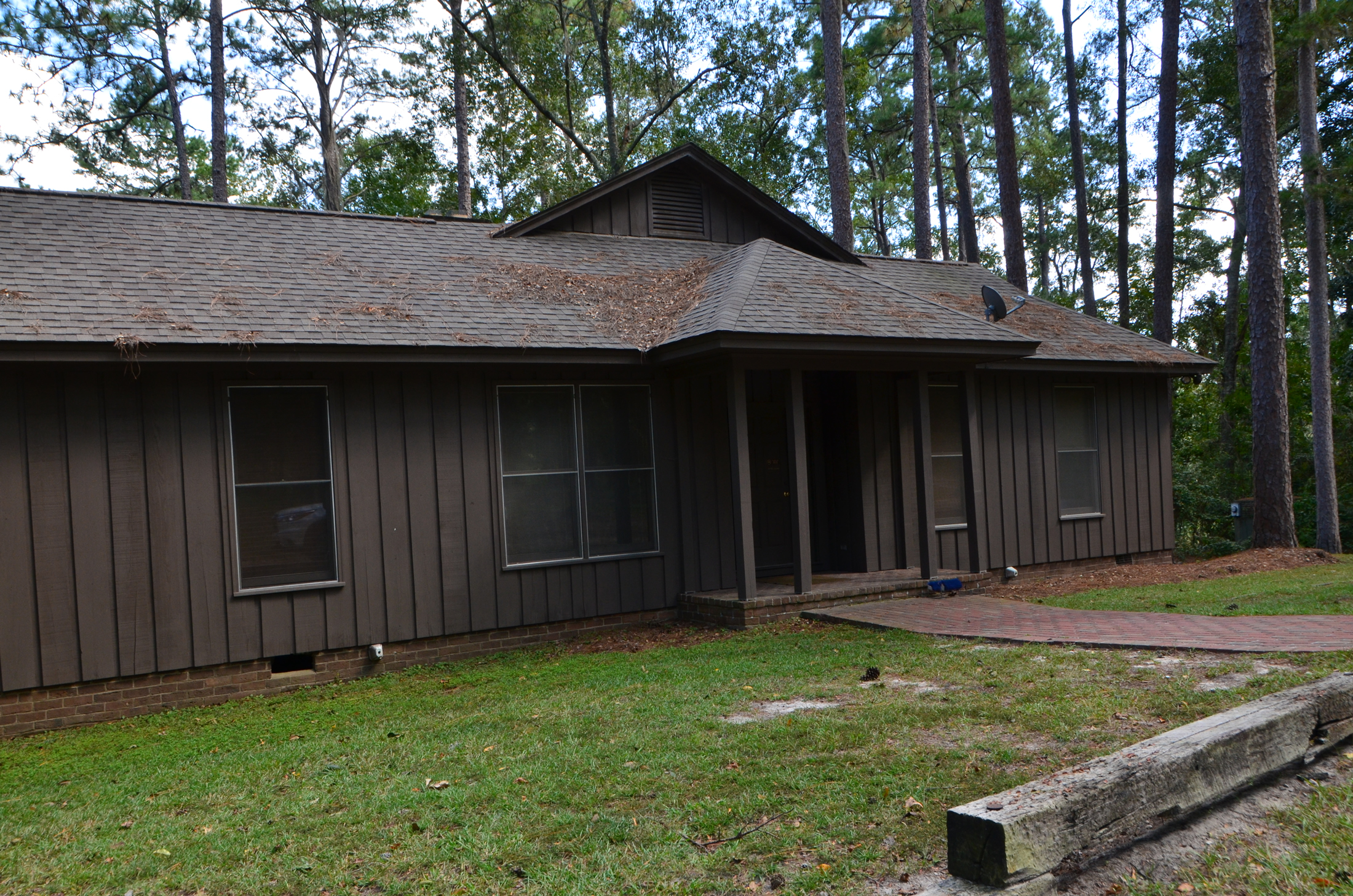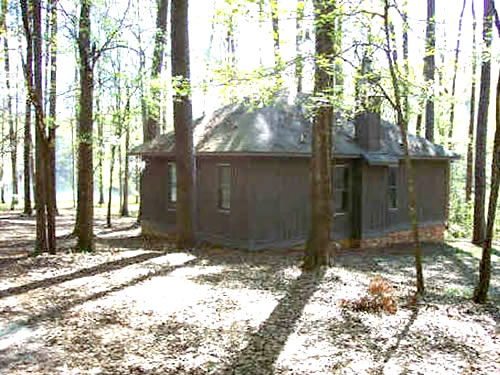 W I L D   T U R K E Y   L O D G E: Sleeps 4 – 8 people  –  $260
Wild Turkey Lodge has 2 bedrooms, each with 2 queen size beds and a private bath. This lodge is for overnight guests only with no accommodations for larger gatherings. This lodge has a small outside deck area with a Weber grill and the living area inside has a wood burning fireplace.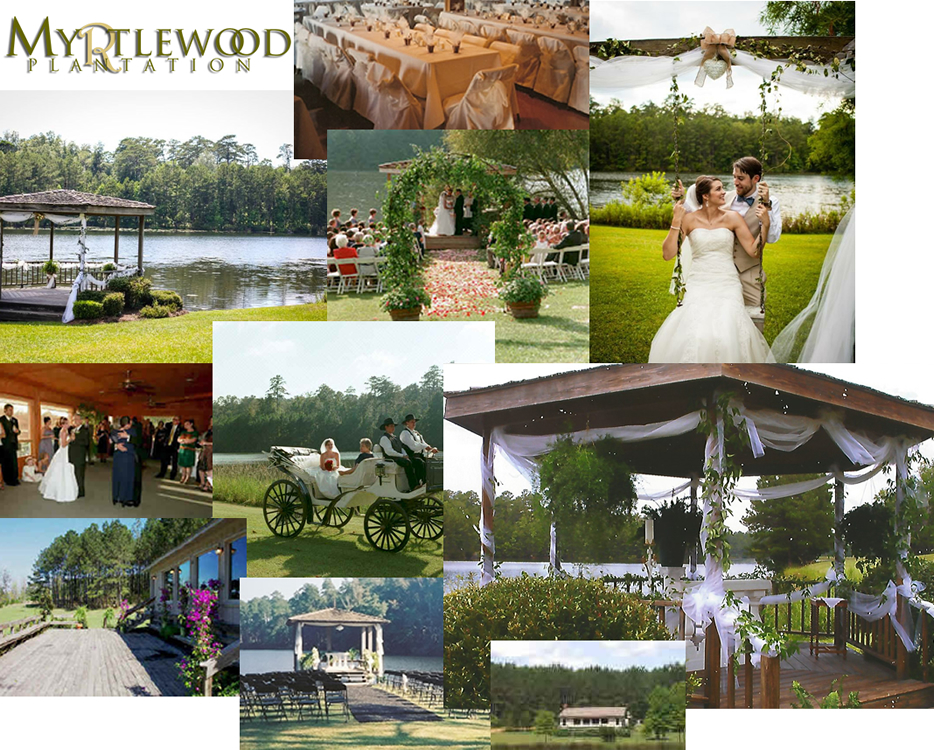 C L U B  H O U S E

Please call for group or corporate rates · 229.228.6232
A $300.00 deposit is required.
Clubhouse rates will be discounted 10% for weekday reservations Monday through Thursday.
---
L U N C H  M E E T I N G S
Lunch meetings can be arranged at any of the lodges.
$150.00 for 20 persons or less – 2 hour duration
$200.00 for 20 persons or more – 2 hour duration
Please call Ann Delaney for further information
(229) 228.6232 · email